STEAMfest is made possible with the help of hundreds of organizations and volunteers, both within the Woodlawn School Community and without. The STEAMteam is responsible for the planning, promotion, organization, and execution of STEAMfest.
For 2022, the STEAMteam includes:
Lee Blakely, Parent
Shannon Blakely, Parent
Christi Klein, Parent
Dawn Chuprevich, Parent
Lindsey Edmondson, Parent
Kari McCormick, Director of Admissions and Marketing
Craig Cummings, Director of Operations
Ann Marie Reiner, School Nurse
Paul Zanowski, Head of School
Join The STEAMteam
If you are a leader, planner, recruiter, communicator, motivator, or just want to be involved in the STEAMfest mission, then please consider joining the STEAMteam.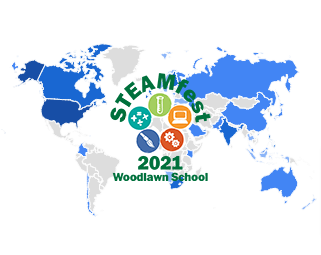 The 2021 STEAMteam (Virtual) included:
Lee Blakely, Parent
Shannon Blakely, Parent
Leena Patel, Parent
Christi Klein, Parent
Phillipe Loher, Parent
Jennifer Loher, Parent
Kari McCormick, Director of Admissions and Marketing
Paul Zanowski, Head of School
The 2020 STEAMteam included:
Lee Blakely, Parent
Shannon Blakely, Parent
Leena Patel, Parent
Stephanie Amadio, Parent
Amanda Roberson, Parent
Kari McCormick, Director of Admissions and Marketing
Paul Zanowski, Head of School