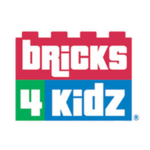 LEGO® Classes for Kids Make Learning Amazing
At Bricks 4 Kidz®, we know that today's students are tomorrow's leaders. For over 10 years, we've been designing programs to encourage creativity, promote learning through play, and spark interest in science, technology, math and engineering. With the best educators in the U.S., we have developed programs using the fun and familiarity of LEGO® Bricks to inspire the inventors and innovators of the next generation.
The Bricks 4 Kidz company began with our founder and her son playing with LEGO® Bricks on their living room floor. The more he built, the more he learned, and she saw an opportunity. Putting her background in drafting and architecture to work, she created models for the two of them to work on together. Before long, kids from all over the neighborhood were coming over to build, learn and play with them.