Editor's Note: Aiden undertook this journey as part of a Mission X project. At Woodlawn School the Mission X program provides a framework for students to explore and develop their interests with the support of the faculty, family and other students. 
From Aiden:
Here you will join my architectural journey and watch as I struggle to build and refine my skills upon two polar opposite mediums. Before beginning Mission X, I already knew that I wanted/needed to work on a topic that I was interested in. For me, this would be my urge to make or build something. Eventually, I came to the conclusion that researching and committing to my chosen career path (residential architecture) would be the only way to create a thoroughly refined project that I would enjoy from beginning to end.
Mission X quickly became an outlet for me to research, practice, conceive, design, experiment, and finally construct things that I would ordinarily not be able to fit into my schedule. My project consists of two segments: (1) Wabi-sabi, in which I research and attempt to portray an untranslatable term/feeling through construction, and another; and (2) An Architect's Home, where I endeavor to venture as close as possible to my ideal home of work.
An Architect's Home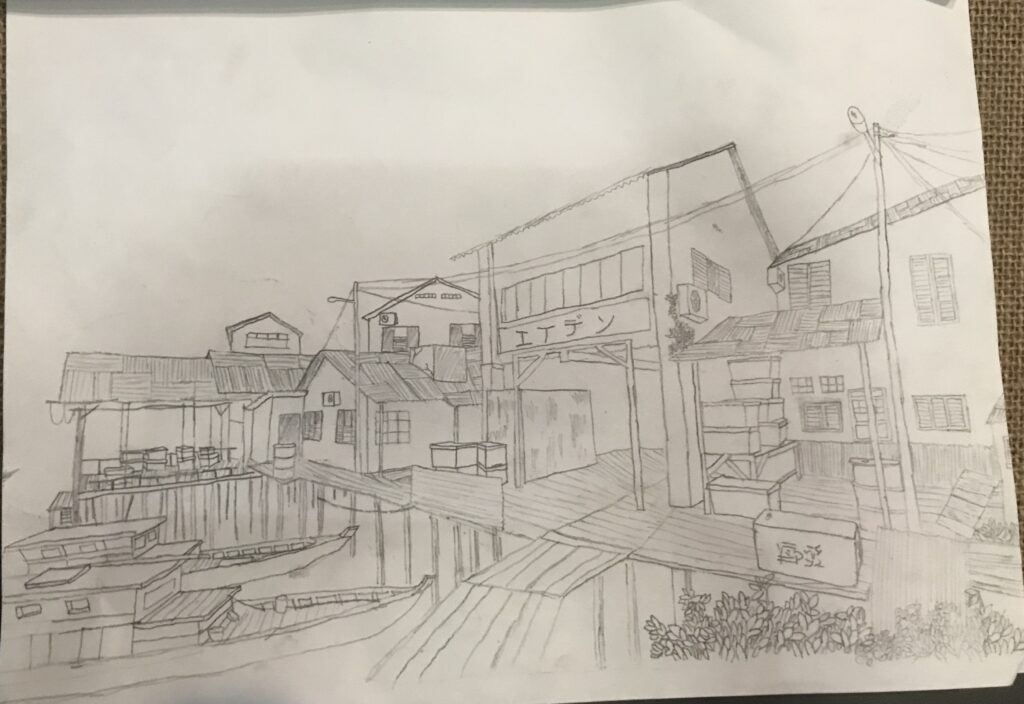 After completing the wabi-sabi construction, I decided that I wanted to begin a second project in the complete opposite direction. Instead of trying to portray a feeling or term through conceptual architecture, I wanted to capture the true nature of an architect's line of work from point A to point B. A modern house was the perfect direction to take, but not just any modern house. I wanted to create something more personal, to my own taste. I also knew that It needed to be something that I would truly love to live/work in. And so I began by practicing drawing in full perspective illustrations until I was satisfied with my skills.
Floor Plans
Elevation
Exterior
Interior
Nighttime
---
Activity
If we want to build a place for us to live, or to hang out, or do eat dinner with our friends, we're going to need a special kind of engineering called architecture. In this episode of Crash Course Kids, Sabrina gets us to help her build a place where she can have some alone time and rock out to Taylor Swift.
Now it's your turn! Use your imagination and design a place for some alone time. Draw a picture, write a story, or build a model for you place. Use whatever materials you have available.
How did you fell about Aiden's modern house?
Did you design your own space? What materials did you use? What problems did you solve?
Share a picture of your design.
Earn badges and qualify for prize drawing by registering and answering journal questions. It's fun and easy!
Explore Further
What does an architect do?