Food Truck selection has been completed. We would like to thank the trucks participating. Meet our STEAMfest 2023 food vendors …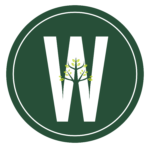 Concession Stand by Woodlawn School Athletics
*** Food Truck selection has been completed. We would like to thank the trucks participating. ***
STEAMfest visitors are going to get hungry and thirsty. 
They will need exciting, refreshing, and healthy meals, as well as snack and beverage options.  The Village Square will feature a limited number of food trucks offering meals, beverages, and snack options. 
Over 2000 people are expected to attend the event creating a significant opportunity for selected food trucks. Additionally, over 100 volunteers will need meal options.
Food trucks will be centrally located in The Village Square and next to the entertainment stage with easy access from all parts of the event.  
Ample seating will be available for guests to enjoy their snacks or meals.
If you are a food truck operator and would like to apply for consideration, please complete the form below before February 1, 2023. Our festival committee will notify selected food trucks no later than February 15, 2023. 
There is no fee for registration, but selected food trucks will be required to pay a $250 fee, sign our food truck contract and comply with all local heath code requirements.
Woodlawn School, Davidson, NC