This activity was created exclusively for STEAMfest by Layne Kennedy, Woodlawn Art Teacher.
Take a look at the photo below. This is a famous painting created by Vincent Van Gogh called Two Cut Sunflowers. What colors do you think the artist used the most?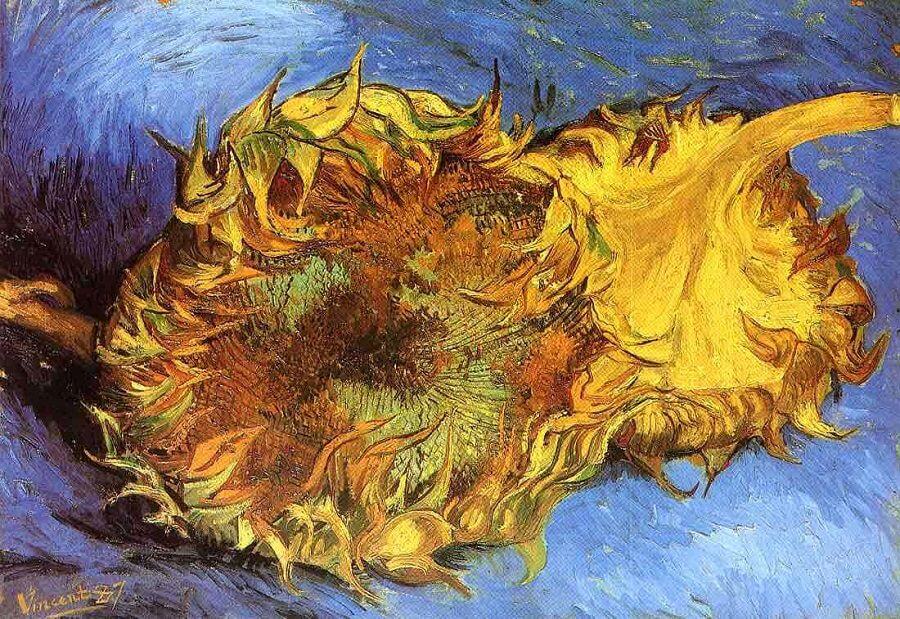 Now, take a look at the second photo. This painting was also created by Van Gogh and is called Wheatfields and Mountains. What colors do you think the artist used the most in this painting?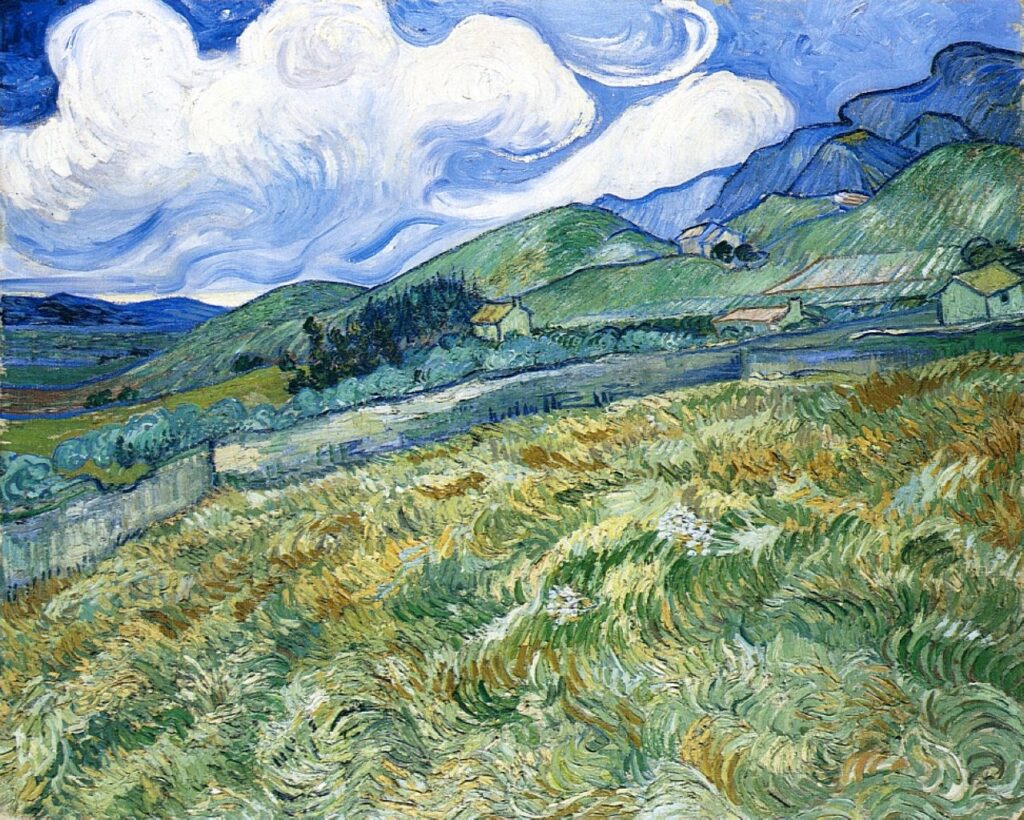 What if I told you that these two paintings could be created using the same three colors? In this activity, you will learn how to mix colors in different ways to create new colors! 
Step 1 : Watch video
Step 2 : Make A Color Wheel
Now that we understand how colors can be mixed, let's create our own color wheels! Download and print two copies of the Color Wheel Template linked in the Downloads section above. You can use colored pencils or watercolor paints to make your color wheel.
a. Fill in the three primary colors (red, yellow and blue) as shown in the video.
b. Now fill in the secondary colors (orange, green, purple). Now you have a color wheel!
c. Try again on the second template but this time make the secondary colors by mixing the primary colors:
red + yellow = orange
yellow + blue = green
blue + red = purple
Step 3 : Make Your Own Art
Now that you have had some practice mixing colors, try creating an art piece using primary colors. Challenge yourself to create a painting or drawing using only red, yellow, and blue. Ask yourself, "How can I mix these colors in different ways to create a work of art?"  
Step 4 : Record In Your Journal
What's your favorite color? Can you make it from the primary colors?
Was it hard to mix the primary colors to make secondary colors?
Share a picture of your color wheel.
Earn badges and qualify for prize drawing by registering and answering journal questions. It's fun and easy!
Step 5 : Explore Further
If you enjoyed this activity then you might want to explore further!
Check out the "Mix It Up!" book: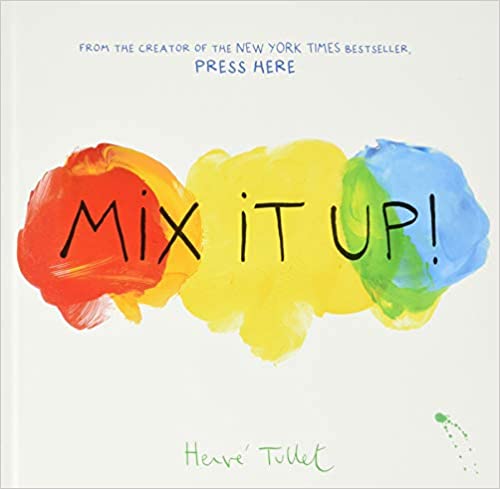 There's an Amazon link in the links section above or watch on YouTube:
Bill Nye the Science Guy- Colors and Light 
Playdough Color Wheel Activity
Try this activity using Playdough to explore the color wheel:
https://www.deepspacesparkle.com/play-doh-colorwheel-activity/