Cryovolcanoes, robotic fish and art!
Three amazing activities presented by Woodlawn's Camp Invention team:
Cryovolcanoes in Space triggers an eruption on Jupiter's ice moon, Europa! Participants will see the glow of an ice volcano and imagine what it's like to take a space vacation and visit a distant moon.
Aqua Innovations lets you create a habitat for a robotic fish! Participants see how the fish is operated by a closed circuit and get inspired to create their own at Camp.
Arty Bot explores how people use computers and robots to create unique works of art. Participants will complete fun design challenges using an awesome robot named Arty Bot!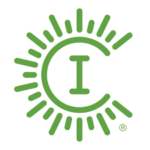 Woodlawn's Camp Invention
A STEM Summer Camp Program for Grades K-6 that turns Curious kids into Innovative Thinkers.