Fundamentals of Flight with Paper Airplanes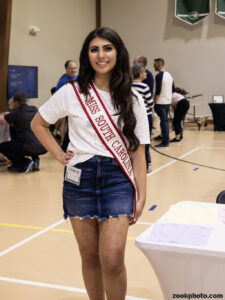 Andie Pfannkuch, the 2022 USA National Miss SC Teen and founder of "Make Your Dreams Take Flight" created an activity booth where guests made paper airplanes and learned about the fundamentals of flight!  Visit the website, Instagram, and Facebook links on the right to learn more about Andie's mission to inspire girls to enter aviation careers.
Click here to download a template for your own paper airplane!
Make Your Dreams Take Flight
Inspiring girls to go into male dominated careers, and aviation.