Robotics Competition Live Stream
Watch the district competition livestream at STEAMfest.
The YETI Robotics Team 3506 was not able to return to STEAMfest this year because they are participating in the FNC District UNC Pembroke Event on the UNC campus in Pembroke, NC. But that's not stopping us from seeing Yeti Robotics! We'll have a livestream of the event at the Yeti booth. This is your chance to see what a robotics competition looks like!
Event Page: https://frc-events.firstinspires.org/2022/NCPEM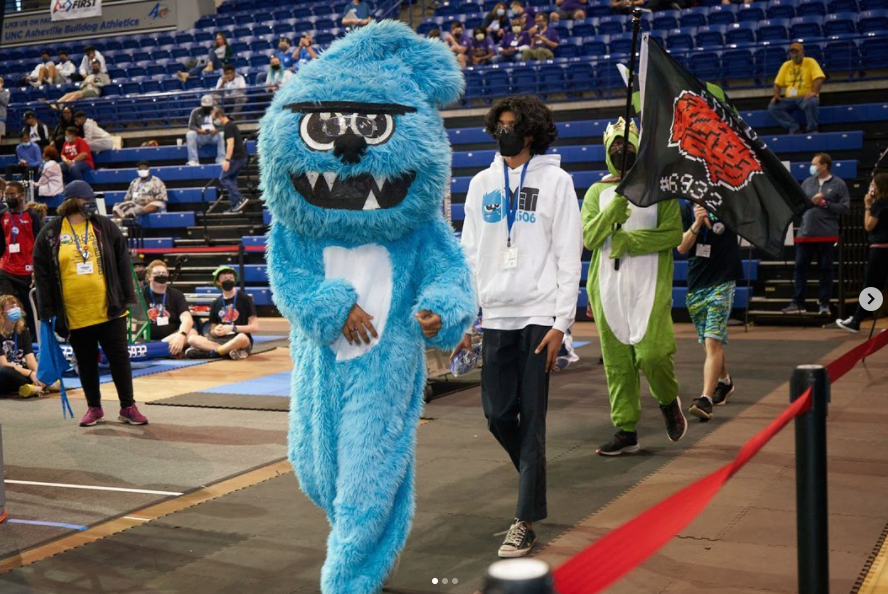 YETI Robotics - FIRST FRC High School Robotics Team
YETI began in the Fall of 2010 with only 16 students and 7 mentors in Charlotte, North Carolina. For the 2021-2022 season we have 60+ students and 20+ mentors. YETI won multiple Chairman's awards for their efforts to engage the Charlotte community in STEM. YETI has founded many FIRST Tech Challenge and FIRST Lego League teams to continuously encourage students to join the team. YETI Robotics also co-founded the Queen City Robotics Alliance, a 501(c)3 organization, with BOW 4290, T-Rex 4935, and Royal Robotics 3701of which only BOW still meets at the FIRST Zone Charlotte location with YETI, plus several FTC (middle school) teams. During the summer of 2019 in partnership with our very own PREPARE a 501(c)3 formed by our Business Co-Captain, we started an FLL team and an FTC team in southern INDIA.