At STEAMfest Live, youth from the community will have an opportunity to explore scores of hands on interactive STEAM activity booths. Admission is free and the event, hosted on the Woodlawn campus, is open to all. 
Sunday, April 3, 2022 1PM to 5PM
Woodlawn School, Davidson, NC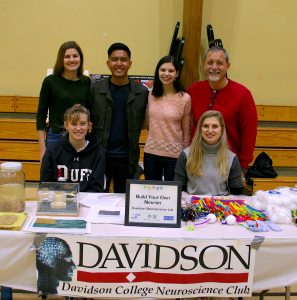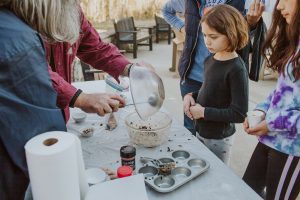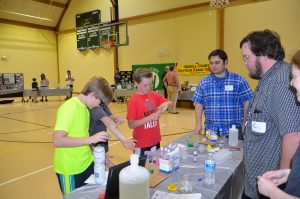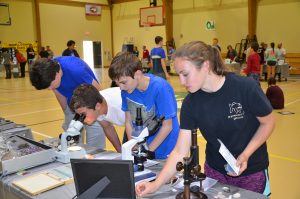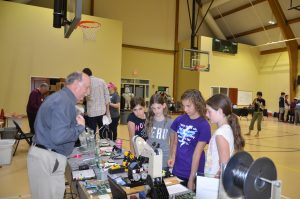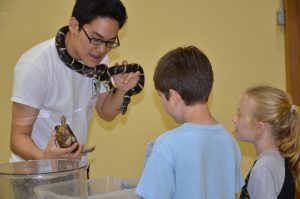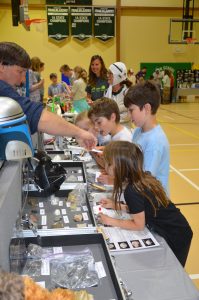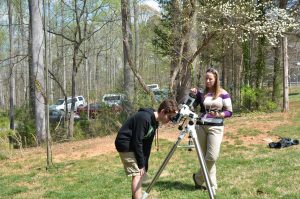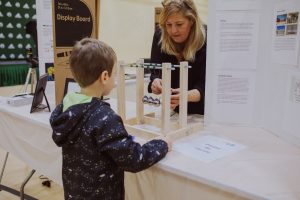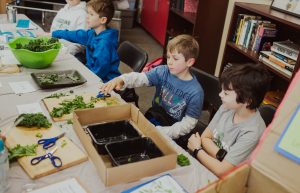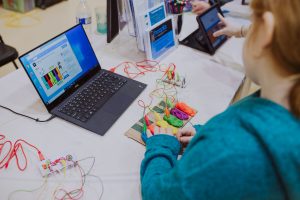 Sponsoring a booth lets you or your organization participate directly in giving youth and families in the community an opportunity to Imagine, Discover, and Explore! Booths can be sponsored by:
Families and students

Schools
Local colleges and universities
Museums and science centers
Clubs and professional organizations
Local businesses
There is no cost or fee for sponsoring a booth! As a sponsor, you will develop a concept and staff the booth at the event.
Benefits of sponsorship include:
Opportunity to contribute to the STEAMfest mission and help youth in the community to Imagine, Discover, and Explore.
Listing on the event website, promotional materials, social media, and program. In the past, STEAMfest has received significant social media attention and press coverage. Our sponsors have the opportunity to share in that coverage.
Signed Letter Of Appreciation, suitable for framing, from Woodlawn School. Additionally, after the event, we will provide a gallery of photos and videos that may include your booth. This gallery is a great way to share the event with your community.
Positive exposure of your mission, brand, product, or service to hundreds of qualified local residents with a demonstrated interest.
Booth sponsors are welcome to use the booth as an opportunity to promote their mission, brand, services, and products, as long as such promotion complement the educational nature of the event. 
Here are a few of the over 50 booths and their sponsoring organization that have been created for STEAMfest in the past. 
Solar Home Demo – Davidson College Sustainability and Environmental Studies
Butterfly Activity – Davidson Land Conservancy
Bird Buffet – NC Wildlife Commission
Build Your Own Neuron – Davidson Neuroscience Club
Virtual Reality – Davidson College FICSIT
Reptile Zoo – Davidson College Herpetology Lab – Live snakes, turtles and lizards.
Fossils, Insects, Geology – Discovery Place – Touchable mini-museum
Amateur Radio – American Radio Relay League – Working amateur radio station
Adventures In Slime! – Davidson College Chemistry Department – Hands on chemistry experiment
Water in Ancient Egypt: The Archimedes Screw – Iredell Museums – Working water screw
Juice from Juice – UNCC – Associate of Nanoscience Graduate Students
Engineering Technology – CPCC Engineering Technology – Robotic arms and more
Ziploc Chemistry – Woodlawn STEAM program – endothermic and exothermic reactions in a bag
What's In A STEAMFest Booth?
STEAMfest booths are easy to develop because they leverage your existing passion, expertise, and resources.
Booths should be fun and interactive. Booth visitors do something … touch something … mix something … make something … have fun. Not an old school science fair with boring poster boards, but interactive hands-on learning!  Each booth will be unique in content, but some common types include include:
A booth might display interesting information and objects relating to a topic. 
A collection of geology samples.

Microscope and slides.
Biological sample jars.
Display booths are especially effective if students can touch or handle the objects.
A booth might include a presenter providing a demonstration of an activity, concept, or device. 
Show students how to perform a chemical experiment.
Demonstrate a Van de Graaff generator, Archimedes screw, cloud chamber, etc.
View sun via solar telescope.
Demonstration booths benefit from having an enthusiastic and knowledgeable presenter.
A booth might include an activity that the students can participate in. 
Experiments with magnets.
Build a simple electrical circuit or construct a neuron.
Hands on chemistry experiments in ziploc bags.
A visual arts and craft like making paper, stamp block printing, etc.
Activity booths draw attention when visitors are allowed to mix, construct, or play often times with exciting outcomes.
Booth sponsors will be expected to provide the content for the booth, including items for display, demonstrations, and activities. We do not expect professionally built trade show quality booths. Engaging and inspiring content is the critical element.
Visitors should be able to complete the activity at the booth in 5 minutes or less on average. We want to encourage visitors to see many booths and not be caught by only a handful.
If possible, booths should appeal to a range of ages. This may not be possible on all topics, but ideally we'd like both the kindergartener and the high schooler to get something out of the experience. It's ok if you have two or three different levels of activity in order to support different age ranges.
Both indoor and outdoor booth locations are available including some covered outdoor locations. Due to the potential for inclement weather, please plan accordingly for outdoor booths.
For each booth, Woodlawn will provide:
A 6′ table with a tablecloth, skirt, and two folding chairs.
A sign with booth number, title, and sponsor name matching the event theme.
An electrical outlet (if requested).
Wi-Fi Internet access.
We have a limited number of screens, overhead and computer projection units, white boards, and art easels. Please let us know if you need these or similar equipment.  Additional tables and space are available upon request. 
We also have two large fields available for activities like model rockets or drone flights.
We have parent and teacher volunteers who will be assisting with the event. If you need assistance staffing your booth or if you want to have the booth staffed entirely by our volunteers, then this can be arranged.
We have limited budget for this event, but if your booth requires expendable supplies for demonstrations or activities, then we may be able to assist. Please discuss with us in advance.
Safety is extremely important …. 
Children should not be given knives or sharp objects.
Avoid corrosive or flammable liquids. If such items are needed for your booth, please notify us in advance so that we can discuss a safety plan.
Avoid passing out pointy sticks or other objects that could present a risk after leaving the booth.