Browse hundreds of activities and events.
Choose the activities that interest you.
Track your progress to earn badges and win prizes.
Share with your friends and make new friends.
FREE for learners of all ages.
Registration opens January 15th!
STEAMfest is FREE!
Hundreds of activities at no cost for learners of all ages!
Bored at Home?
Register for STEAMfest and try something new!
STEAMfest is for Families!
Select activities and complete them together!
Click below to explore possible STEAMfest activities!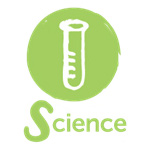 Backyard scavenger hunt and nature hike missions
Unique pet introductions (snakes, spiders, lizards, etc.)
Kitchen chemistry experiments
Planetary observations and identifying constellations
Guest speakers from STEAM fields
Technology
Computers, Internet, electronics, HAM radio, medical, and more!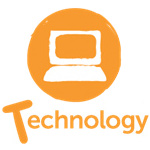 Computer programming challenges
Simple electronic projects
Ham radio
Engineering
Construction, architecture, machines, aviation, and more!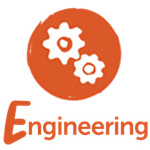 Construct a model of your house
Bridge building with Lego, Erector Set, popsicles, drinking straws
Build a rubber band helicopter or boat
Arts
Painting, pottery, photography, design, drama, music, and more!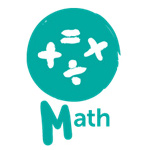 Estimate marbles in geometric volumes
Create symmetry art using mathematical calculations
Convert imperial measurement to metric measurement
Mathematics
Puzzles, games, challenges, real-world apps, and more!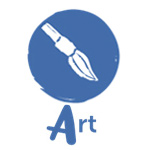 Theatrical productions
Impromptu comedy
Live painting classes
IMAGINE
What is it like on the surface of Mars? What do lady bugs think about? Could I be a scientist? What would it be like if we lived underwater?
Imagine
Imagination is your gateway to the vast possibilities that our lives have to offer. Let your imagination take you to other worlds, new experiences and unique opportunities.
DISCOVER
Why is the sky blue? Can I program a computer? How is glass made? What colors do dogs see? What's it like to be an actor in a play?
Discover
Every day you can Discover something new! Look, listen, ask questions, read, and learn to discover the range of possibilities.
EXPLORE
What creatures live in my backyard? How do electric cars work? Can I visit a virtual museum? How do I make the best paper airplane?
Explore
In your backyard, at a park, in a book, on the Internet ... there are many ways to explore. You never know what you'll find until you look!
Projects
Imagine, design, plan, build, and refine ...
Projects
Build a mobile app
Construct a model of your house
Bridge building with Lego, Erector Set, popsicles, or drinking straws
Build a rubber band helicopter or boat
Paint a picture or create and decorate a clay mug
Experiments
In the kitchen, garage, backyard, and online ...
Experiments
Ziploc Chemistry - endothermic (changes to cold) and exothermic (changes to hot) reactions
Microwave Marshmallows - Wave-particle duality and measuring the speed of light
Home made ice cream - How does salt change the temperature of ice?
Crafts
Unique and fun ideas to create ...
Crafts
Build your molecules out of gum drops
Make recycled paper
Design and build a popsicle stick bridge
Livestreams
Scientists, artists, engineers, doctors ...
Livestreams
SpaceX Watch Party
Nature hike "choose your own adventure" livestream
Create your own Rube Gold Berg
Adventures
Nature hikes, virtual museums, telescopes ...
Adventures
Identify the plants and animals in your backyard or on a nature walk
Observe an animal through a live webcam online
Build your own telescope to explore objects at a distance