Discover how plants are pollinated by pollinators!
Learn about the importance of pollination and how it works, examples of pollinators, and plants that attract pollinators.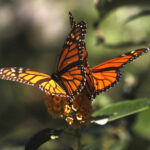 The Pollinator Club of UNC Charlotte
The Pollinator Club works to increase awareness and protection of pollinator species!
The purpose of the Pollinator Club is to increase awareness of pollinator species on campus by protecting and maintaining natural habitats for such species. The objectives of the club are to increase pollinator diversity on campus, participating in tagging and monitoring monarch butterflies and their activities, and to use habitats as an education tool to both students, faculty, and staff on campus, as well as the general public.