Learn about neurons by building one of your own!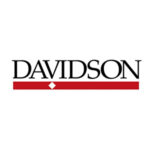 Davidson College Neuroscience Club
DCNC offers students a forum for dialog about neuroscience-related topics and connects students to various opportunities in the field, including research, training, scholarships, volunteer work, and more!
The Neuroscience Club offers students interested in Neuroscience a forum for dialog about relevant topics including ethics, neurophilosophy, and current research. The organization provides opportunities to interact with those who treat, investigate, and manifest neurological disorders, as well as means to engage in public education directed towards promoting understanding of and appreciation for the nervous system within the college and greater community.