Project Based Learning Showcase – Lower
Pre-K – 5th Grade Projects completed by Woodlawn School students.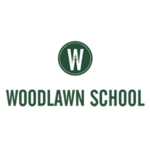 Learning at Woodlawn School is rooted in project-based learning. This means that students learn and apply content knowledge and skills by creating projects designed to develop their understanding of the world around them. They work collaboratively to create something that demonstrates their new understandings to a real audience, and each project culminates in a formal presentation. Through project work, sources of information are not limited to traditional textbooks. Instead, students examine information from "expert" adults, field experiences, primary source documents, nonfiction books, and Internet resources. Technology (e.g. iPad use) is an integral part of our project work. Keeping in line with our methodology, technology is integrated into the classroom rather than provided as a discrete subject area in a computer lab environment.
In addition to meeting our academic standards, students leaving our Lower School program are equipped with the skills necessary to be successful in Middle School. Lower School students have the ability to:
act responsibly and respectfully
demonstrate integrity
solve problems and think critically
organize and analyze information
cooperate with groups of peers
recognize and respect each other's points of view