Match skulls, scat models … and fur for various wildlife species.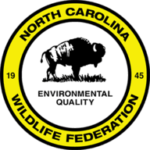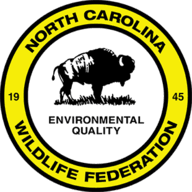 North Carolina Wildlife Federation
NCWF has been protecting, conserving, and restoring North Carolina wildlife and habitat since 1945.
The two key words in our mission are wildlife and habitat. They are linked hand-in-hand as there can't be one without the other, and to accomplish impactful wildlife and habitat conservation there must be a critical mass dedicated to ensuring that wildlife and habitats are valued and conserved. Therefore, to build a conservation army that is engaged and dedicated we must focus on connecting people with nature/conservation education and assisting folks in entering conservation and conservation leadership. On average, American children, ages 8 to 18, spend nearly eight hours a day looking at electronic screens (Kaiser Family Foundation, 2010). They spend very little time outdoors. The nature deficit is a growing problem and affects all facets of a child's life. Getting kids outdoors improves physical well-being, cognitive abilities, makes them feel less anxious, more attentive, and encourages problem-solving and creativity. Research also shows that if our kids do not explore the natural world and experience learning and playing outdoors, they are less likely to become the future leaders for conservation so crucial to our environment and general future. Recognizing this growing "nature deficit," North Carolina Wildlife Federation launched Great Outdoors University (GoU) in 2013 to get more kids outside in nature and address the whole child–mind, body, and spirit. GoU is a conservation-based experiential education program designed to bring outdoor adventures to kids of all ages who have limited opportunities to explore the natural world. We provide "Day Trip Adventures" in the Greater Charlotte Region serving kids ages 4-18 and "Kids in Nature Day" events statewide.