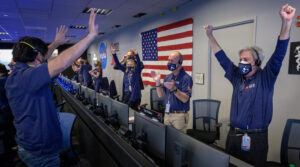 Many of you watched NASA's Perseverance Landing with us on STEAMfest's live stream yesterday.  We chatted as we nervously awaited word from NASA that Perseverance had pierced Mars' atmosphere.  We sat breathless as the parachute deployed and we collectively exhaled together as we heard the landing was a success!  Thursday, February 18, 2021, will be a memorable day for us, but it truly was a memorable, and long-awaited, day for NASA scientists. 
On July 30, 2020, NASA launched the Mars 2020 Perseverance Rover from Cape Canaveral Space Force Station in Florida.  Faced with multiple challenges, including how to safely complete preparations during the pandemic, NASA had much to celebrate with their successful landing at roughly 3:55pm EST yesterday afternoon.  First putting a rover on the Red Planet in 1997, NASA has come a long way with its Mars missions.  Perseverance is NASA's 9th rover, but it is also the biggest, most complex, and seeks to answer the toughest question yet, "Are there any signs that life once existed on Mars?" [1]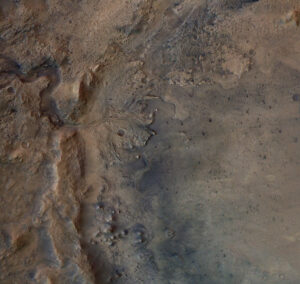 Perseverance landed in Mars' Jezero Crater (pictured), located on the western edge of a flat plain called Isidis Planitia and north of Mars' equator.  The crater was specifically chosen because it is believed to be part of a large river delta.  Perseverance's rover will collect samples of the sediments found in this delta area and look for signs of fossilized microbial life that may have once inhabited this 28 mile wide area.  [2]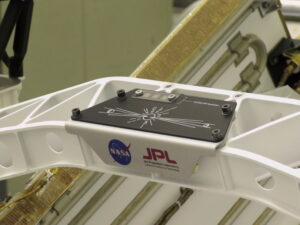 In addition to carrying cutting edge technology used to collect information about whether life may have existed on Mars, Perseverance also carried with it close to 11 million names.  There were 10,932,295 people who signed up to send their names on the mission through NASA's "Send Your Name to Mars" campaign.  Each person's name was stenciled onto 3 microchips by an electron beam and embedded in a placard on Perseverance.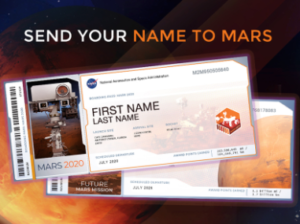 If you missed the opportunity to have your name on NASA's Perseverance Mission to Mars, you are still in luck to register for your boarding pass on NASA's next mission to Mars.  Join the growing number of people that have already signed up.  It's approaching 5 million!  No word yet on when the next mission will be, so stay tuned!  
1 7 Things to Know About the Mars 2020 Perseverance Rover Mission