FOR IMMEDIATE RELEASE
Media Contact: Burt Philips – 704.516.9101 – bphilips@thinkattuned.com
WOODLAWN SCHOOL EVOLVING AND EXPANDING STEAMFEST 2021
Successful event going virtual with an array of new projects open to the public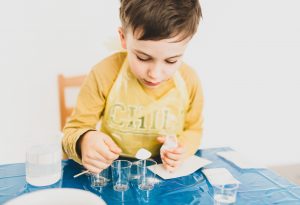 MOORESVILLE, N.C. – December 15, 2020 – Woodlawn School, an independent K-12 school noted for project-based learning and academic excellence, is transforming its STEAMfest community learning festival into a virtual event to be held over a three-week period starting January 31, 2021.
STEAMfest, led by parent volunteers, partners with dozens of local colleges, business and special interests to create fun, engaging, hands-on interactive learning opportunities for K – 12 students throughout the region.
The STEAMfest team sees the move to a virtual platform as an opportunity to make the event more dynamic and expansive, engaging new organizations in addition to students outside the Lake Norman region. This new approach will feature its own website and online catalog of activities utilizing video and interactive tools to inspire and engage students.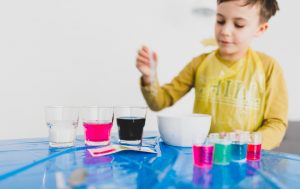 Area colleges and businesses will again be a part of STEAMfest, assisting the Woodlawn community in creating activities and content. Popular activities from past years and new activities will include Ziploc chemistry, math brain teasers, reptilie encounters, nature hikes and adventures, electronics projects, robotics, bridge-building and much more. Additionally this year's event will feature livestreamed activities from laboratories, a SpaceX launch party, craft and industrial arts demonstrations and more.
"We are thrilled with the opportunity to expand STEAMfest and to draw in more participating organizations and students," said Lee Blakely, Woodlawn parent and head of 2021 STEAMfest. "We are fortunate to have a great school like Woodlawn that is willing to make this event possible."
Started in 2015 as a private Woodlawn event, STEAMfest has grown each year until 2020, when it was opened to the public, drawing more than 400 students and families and 50 participating organizations.
"STEAMfest is an opportunity for students and parents to experience the joy of learning. It is hands-on, learn-by-doing, team-based, collaborative and interdisciplinary. It is the way children learn best, and it is the essence of the Woodlawn Way," said Paul Zanowski, Woodlawn Head of School. "Our parent volunteers, our teachers and our community partners do such a wonderful job of bringing to life the joy of learning, and making it accessible to all!"
Sponsorship and volunteer opportunities are available for individuals, families and organizations. More information on STEAMfest 2021 can be found at the website (https://steamfest.woodlawnschool.org), at "WSTEAMfest" on social media or email to steamfest@woodlawnschool.org.
###
About Woodlawn School
Woodlawn is an independent, nonprofit school founded in 2002 and accredited by both the Southern Association of Independent Schools (SAIS) and the Southern Association of Colleges and Schools (SACS). Woodlawn offers a challenging, project-based academic experience. Woodlawn is located on a scenic 61-acre campus one mile north of Davidson, North Carolina, easily accessible from Interstate 77 and the surrounding Lake Norman communities.