Getting to Know Your Community or History Highlights of the Area?
Will offer prizes with a spinning wheel for those able to answer questions about the history of the area.
Participants will be provided a chance to watch a quick video, then given a chance to answer questions about the area (our nonprofit) by spinning the wheel to receive prizes.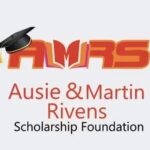 Ausie & Martin Rivens Scholarship Foundation
AMRS mission is to empower area youth by providing life skills workshops, promoting continued education, and providing educational and financial assistance for future employment skills and entrepreneurial success.
Donated $20K in Chromebooks to area students, hosts youth conflict resolution workshops, youth camps, youth trips, Gospel Brunch, Angels in Pink Luncheon (in honor of Breast Cancer Awareness month), Praise in the Park, supports families of Title I schools, hosts food outreach events in June/July, provides scholarships and supports domestic violence awareness. Owns the only 24 hour-Little Free Pantry in Lake Norman area.