Students will be able to make and decorate shakers, and cut straws into a pan flute- learning some of the acoustic properties of how instruments work.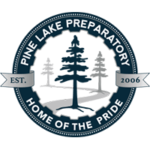 Pine Lake Preparatory - Tri-M Music Honor Society and Music Club
Tri-M is the high school honor society for music at PLP. Our Music Club offers enrichment opportunities for musicians outside of the school day.