Examine an oil spill in a bottle and see how many drops of water can fit on a penny.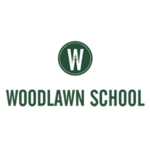 The goal of Woodlawn's Upper School program is to equip students for their individual futures as lifelong learners. Our program develops thoughtful and engaged citizens, creative and critical problem-solvers, and skilled communicators and collaborators.
Upper School culture at Woodlawn is characterized by communal respect and trust, personal freedom and responsibility, and spirited involvement in campus life through athletics and student organizations. We are truly a student-centered school; students help shape policy, design and lead clubs and organizations, and work in partnership with their teachers to create meaningful experiences and traditions. Our intimate size fosters a close-knit community that is, in many ways, a family. Students develop friendships across grade levels and form close relationships with faculty members.
Delivery of our mission begins with our faculty; teachers at Woodlawn are equally passionate about their disciplines and their students. Their dedication and expertise drives an atmosphere of intellectual curiosity and a challenging academic curriculum that is:
integrated across disciplines, hands-on, and application-based;
grounded in developing critical thinking and creativity;
connected to the real world;
guided by a strong emphasis on compassion and empathy;
writing-intensive; and
rich in opportunity for collaboration.
Our graduates embody our mission: Independent, lifelong learners who are responsible, contributing members of a diverse global society. They leave Woodlawn School with a strong sense of self and purpose, enriched by our community and armed with the academic and life skills necessary to be successful in college and beyond.