Explore fossils and the prehistoric creatures they represent.
How do we know that there really were dinosaurs? Fossils can give us information about Earth's past and bring to life a prehistoric world before we were here to see it. Explore fossils from the museum's collection and learn about the amazing prehistoric animals that they represent. Find you own miniature specimens during a tabletop fossil hunt.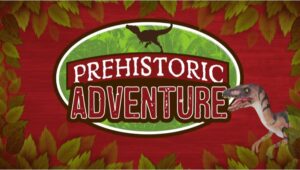 The Schiele Museum of Natural History
Explore science and the natural world at The Schiele.
The Schiele has something for everyone! Whether visitors are interested in space travel, dinosaurs, Indian artifacts, opossums, life-size mazes…or even North Carolina BBQ, they can find it at the museum.