Kid Scientists Learn Language
Kids at our booth will get to try out learning some "alien" languages! And also find out more about how kids are expert language learners and how adults might be able to learn from kids!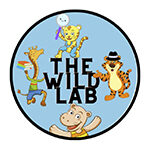 Davidson College Wild Lab
The WILD Lab is a developmental psychology lab at Davidson College. We study language and cognitive development by inviting children from the community to come into our lab. In our studies children play games, solve puzzles, and describe everyday events.